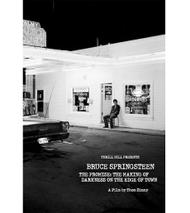 The two big releases this week were not among the best received films of this year, but might not be bad rentals if you're not expecting too much. On the plus side, the terrific animated TV comedy The PJs finally comes to DVD.
THE GREEN HORNET (2011)
Slacker comic Seth Rogan's take on The Green Hornet superhero story didn't go over well with critics, or audiences. It garnered a tepid 45 per cent positive on Rotten Tomatoes (53 per cent from the audience), but the so-called 'top critics' were much harder on Rogan, giving it only 20 per cent positive reviews. Roger Ebert, in giving it one star, wrote "The Green Hornet is an almost unendurable demonstration of a movie with nothing to be about." Originally in 3D, it raked in $98 million at the box office.
THE DILEMMA (2011)
Vince Vaughn, Kevin James, Jennifer Connelly and Winona Ryder star in this dark comedy about just how far men will go to preserve a friendship. Vaughn and James are lifelong buddies, but when Vaughn discovers James's wife is cheating on him, he is presented with, yes, a dilemma. Despite direction from reliable Ron Howard, The Dilemma was lambasted by critics (21 per cent positive on Rotten Tomatoes), and didn't go over well with the public, either (39 per cent positive from the public). However, while David Denby of the New Yorker called it a mess, he also described it as a cult film in the making. Weak box office at $48 million.
Alternative
A SOMEWHAT GENTLE MAN (2010)
Stellan Skarsgård is the somewhat gentle man of the title — or at least, he's as gentle as gangsters go. Just released from prison, he wants to go his own way, but his old boss tracks him down and tries to recruit him into the old gang. This is what they call a comedy in Norway, and it was well received by critics, although a couple compared it to warmed over Coen brothers.
Television
THE PJs
Finally out on DVD, The PJs was a criminally underwatched, daring and hilarious stop-motion animated comedy created by Eddie Murphy, who also voiced the show's main character, scheming projects superintendent Thurgood Stubbs. Wickedly funny, winner of three Emmys, it was not entirely popular with the black community; Spike Lee criticized it for perpetuating stereotypes. Season one has 13 episodes on three discs, which aired from 1998-99. Infinitely superior to Family Guy and its tedious ilk.
Music
The Promise: The Making Of Darkness On The Edge Of Town (Blu-ray) (2011)
Directed by Grammy- and Emmy Award-winning filmmaker Thom Zimny, this 90-minute documentary looks at the creation of Springsteen's brilliant fourth album, including never-before-seen footage of Springsteen and the E Street Band shot between 1976 and 1978.